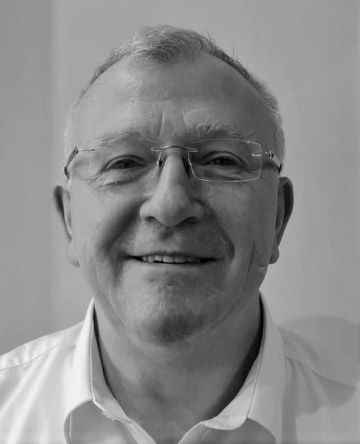 Robin Jackson is FOURTEEN's Executive Consultant  and Chambers Director, leading Chambers' staff team and working closely with James Mitchell, the Senior Practice Manager, and Julie Clarke, the Chambers Manager.   As the principal adviser to Chambers' Management Committee, Robin leads on all aspects of Chambers' business development, governance and financial management.
Robin is a business-management consultant, focussing on the legal sector. Between 2008 and 2020, he was the chief executive/chambers director of two renowned but very different sets of chambers, covering a very broad range of legal practice. He was a member of the Executive Committee of the Legal Practice Management Association for ten years and its Co-Chair for the last three, was Vice-Chair of the Bar Council's Bar Representation Committee and attended Bar Council General Management Committee meetings as co-chair of the LPMA. In 2020, he was asked to establish and chair the Bar Council's COVID-19 Working Group in response to the emerging pandemic.
He has provided Bar Council training in governance and financial management, has spoken on change management at the Bar Conference and has been a frequent contributor on management and development matters to Counsel magazine. He has recently led "round-table" webinars on leadership in the legal sector. He is a Fellow of the Chartered Management Institute, has held senior positions in other professional services companies and had several years' experience of policy and strategy roles working with Government Departments during his earlier career in the UK Armed Forces. As a soldier for over twenty years, he gained extensive experience in both leadership development and training design and delivery.