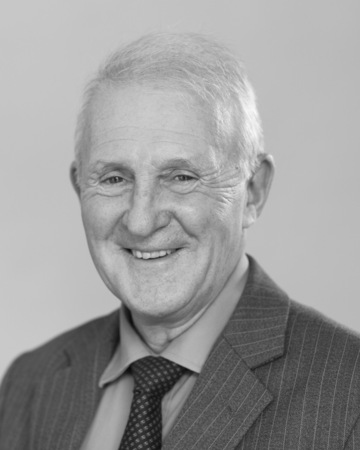 Consultant
silk
Call: 1972
Silk: 2018
Professor Lowe KC (Hon) is the leading expert in international family law. He joined Chambers in 2014 as a consultant, primarily in international, but also domestic matters, assisting members of Chambers in all aspects of private international law concerning children, including relocation disputes, child abduction and forum disputes. He has written extensively and has given numerous papers both nationally, including several for FOURTEEN, and internationally on these subjects and been involved with many cases in related areas, including the drafting of skeleton arguments for appeals and High Court cases.
Professor Lowe has a particular interest in and has helped develop the law of Hague Convention abduction cases as well as those involving non-convention countries and relocation disputes generally. Acting as a consultant in complex cases being led by other members of Chambers, he is able to assist in resolving international disputes and to provide an expert and authoritative opinion in such matters or to provide assistance to foreign courts applying or requiring evidence of English domestic law in family cases concerning children.
Career history

Professor Lowe is an Emeritus Professor of Law at Cardiff Law School. He was appointed Queen's Counsel (Honoris Causa) and also a Senior Bencher of of the Inner Temple in 2018.
He is the General Editor of Clarke Hall & Morrison on Children and an editor of Family Law Reports. He is a member of the UK's International Family Law Committee and has been a consultant to the Permanent Bureau of the Hague Conference on Private International Law and the Council of Europe. In 2015 he was appointed to the panel of experts to advise the EU Commission on the revision of the Brussels II Revised Regulation.
Professor Lowe is a member of the Executive Committee of the International Society of Family Law and of the Organising Committee of the Commission on European Family Law (CEFL) and is an advisory board member of the US-based Internationa Centre for Missing and Exploited Children (ICMEC). He is Dartington Research Fellow and was a former Chairman of the Legal Group of the British Agencies for Adoption and Fostering.
He is the co-author of several leading texts, including Lowe, Everall and Nicholls International Movement of Children (2nd edn, 2106), Lowe and Douglas' Bromley's Family Law (he is currently working on a new edition), Lowe and Nicholls The 1996 Hague Convention on the Protection of Children and Lowe and White Wards of Court.
Together with Victoria Stephens, he presented A Statistical Analysis of Applications Made in 2015 Under the Hague Convention of 25 October 1980 on the Civil Aspects of International Child Abduction at the 7th Special Commission to review the operation of the 1980 Convention held at The Hague in October 2017 (the report is available on The Hague website).
In 2019, he completed a long-standing project with the CEFL on Principles of European Family Law Regarding Property, Maintenance and Succession Rights of Couples in de facto Unions.
Other Selected publications
Lowe, N. V. and Nicholls M. 'Revisiting Article 12 (2) of the 1980 Hague Abduction Convention' [2019] International Family Law 31-50.
Lowe, N. V. and Stephens V. 'How are the Access Provisions under the 1980 Hague Abduction Convention Working?' [2019] 31 Child and Family Quarterly 3-23.
Lowe, N. V. 'The UK Senior Court's Contribution to the Global Jurisprudence on International Child Abduction' [2019] 135 Law Quarterly Review 114-139.
Lowe, N. V. and Stephens V. 'Global Trends in the Operation of the 1980 Hague Abduction Convention – the 2015 Statistics' (with V Stephens) [2018] 52 Family Law Quarterly – forthcoming
Lowe, N. V. and Stephens V. 'How the 1980 Hague Abduction Convention Operates in Germany – The 2015 Statistics' [2018] International Family Law 246-265
Lowe, N. V. and Hodson D. 'The UK's Family Law Prospective Position on fully leaving the EU' [2018] Family Law 1391-1399
Appointments
Senior Bencher of Inner Temple - May 2018
Professional Qualifications
Professor Emeritus of Law, Cardiff University
Barrister, Inner Temple