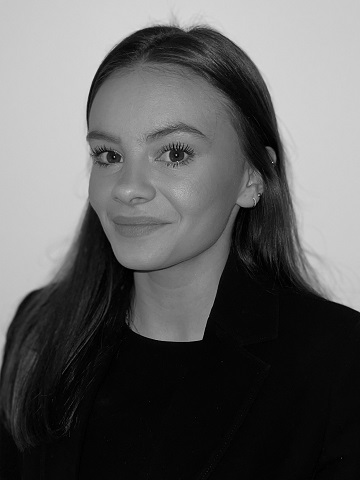 Tatiana became a Member of FOURTEEN in October 2023, on the successful completion of her pupillage with Chambers, which she began in October 2022.  She has been practising since April 2023 and welcomes instructions in all areas of family law. Under the supervision of Michael Glaser KC, Tatiana gained experience in complex financial matters involving significant wealth, trusts, business valuations and non-matrimonial assets, and, under the supervision of David Sharp, she observed a variety of care proceedings, including cases concerning non-accidental injury, sexual abuse and chronic neglect.
She assisted Joan Connell in the preparation of the published Court of Appeal case, Re S (A Child) & Re W (A Child) (s20 Accommodation) [2023] EWCA Civ 1. Tatiana subsequently co-authored an article about the importance of this case in changing the landscape of how and when s20 agreements are appropriate, published in Family Law.
Prior to pupillage, Tatiana worked as a legal assistant at another leading family set. Whilst a legal assistant, Tatiana gained valuable experience in acrimonious disputes relating to financial remedies and child arrangements, including matters with an international element.
During the BPTC, Tatiana volunteered with IPSEA, assisting the parents of children and young people with special educational needs and disabilities to secure Education, Health and Care Plans. With GlobalARRK, she provided support to parents who found themselves unable to return to their home country as a result of Hague or Relocation Proceedings.
Memberships
Family Law Bar Association
Data Protection
Tatiana Rocha's Information Commissioner's Office (ICO) registration number is ZB530326.
Please see here for her Data Privacy Notice.