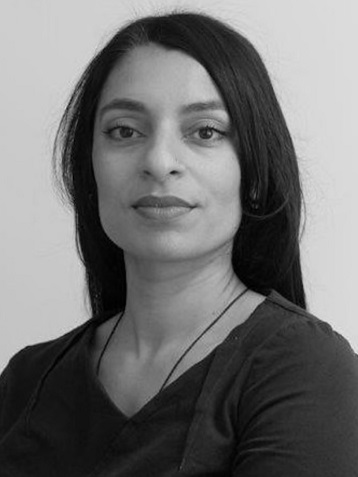 Seema is a much sought-after junior in all areas of family law (finance and children) and is regularly instructed to deal with the most complex of cases. She is a seasoned advocate with a particular focus on private family and matrimonial finance work.
She has been led by silks in family law matters. She appears in all courts including the Court of Appeal. She advises and represents clients not only in the UK but also clients who are abroad and who consult her through the arrangements for Public Access.
Seema has a solid reputation as a tenacious advocate who leaves no stone unturned in working towards achieving the best result for each client. Seema's clients value her client care, her patience and attention to detail in the most complex of cases, and her robust and effective advocacy. Once instructed, she is often retained by her clients who are always impressed by not just her commitment but also her success rate.
Seema is accredited to accept work under Public Access (also known as direct access) in suitable cases. She is a hot favourite for Public Access work as she is able to build a rapport and a relationship of trust and confidence very quickly. She also, very often, obtains excellent results.
Specialist in:
Seema has worked on many high-profile cases involving parental alienation, implacable hostility, fabricated illness, serious sexual assault, serious non- accidental injury, radicalisation issues and domestic abuse/controlling coercive behaviour. Seema advises on forced marriage, radicalisation cases, domestic abuse, child abduction, sexual abuse, in the course of her work dealing with private law proceedings and applications for leave to remove connected to financial proceedings.. She is instructed in complex child-arrangement cases including parental alienation/parental hostility and is able to cut through the evidence in the case to achieve the result for her client. She is instructed by both mother's and father's in relation to various claims under the children act and always has the interests of their case at the forefront of her mind.
Seema has a busy practice in matrimonial finance matters, contested TOLATA cases and high-profile Schedule 1 claims. She has experience of all aspects of financial remedy proceedings, along with, private FDR's and arbitration work with a special emphasis on cases involving cryptocurrency and hidden assets.
Her work undertaken includes financial remedies ancillary to divorce/dissolution of civil partnership, including cases involving:
Trusts (both onshore and offshore)
Jurisdictional disputes
Company/business assets
Non–matrimonial property
Foreign property
Disputes over property owned by third parties
Non-Disclosure
Enforcement
Clients without mental capacity
Conduct
Freezing Injunctions
Property disputes relating to cohabitees
Schedule 1 Claims
Seema acts in proceedings with an international element.
Seema frequently argues jurisdiction points in international matrimonial finance cases and is regularly instructed in applications under MFPA 1984. She has a busy international child abduction practice frequently instructed in Hague and Non-Hague matters. She is currently instructed counsel in a long-running abduction case appearing against leading counsel. She is well versed in the law on disclosure especially as it relates to child trafficking/forced marriage cases.
Reported case: E v D [2022] EWHC 1216 (Fam) (12 April 2022) 
Languages
Seema speaks Hindi, Urdu and Punjabi
Professional Memberships
Family Law Bar Association
Resolution
Professional Qualifications and Awards
BA Politics and Philosophy, Alcuin College, University of York
Harmsworth Middle Temple Scholarship 2006
BPP Law School GDL
BPP Law School BVC
Data Protection
Seema Kansal's Information Commissioner's Office (ICO) registration number is ZA348465.
Please see here for her Data Privacy Notice.