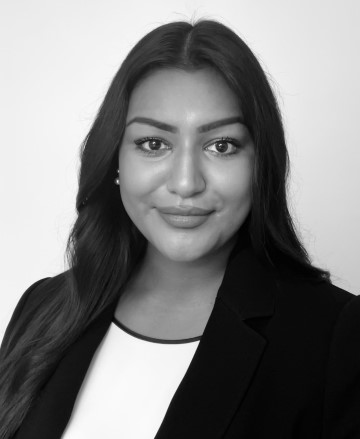 Anu joined FOURTEEN at the start of pupillage in October 2023.
Prior to pupillage, Anu was a design assistant for the Bar Course at the Inns of Court College of Advocacy. She was previously a project manager in corporate events and has worked in operations for Bridging the Bar, a charity focused on improving diversity at the Bar. She also worked in recruitment for Think Ahead, a mental-health social work programme, where she partnered with NHS Trusts and local authorities.
Having completed her LLB Law degree from King's College London, Anu obtained her MSc in Mental Health, Law & Ethics also from King's College London.
She is a recipient of the Jules Thorn Scholarship and the Blackstone Entrance Exhibition from Middle Temple. Anu also received the Guru Nanak Social Mobility Scholarship, the Inderpal Rahal Memorial Trust Award and the Dickson Poon School of Law Scholarship.
Anu authored an article on the court's treatment of gender dysphoria in Bell v Tavistock [2020] EWHC 3274 which was published in Family Lore. She has also written articles on wellbeing at the Bar published online on The Student Lawyer. In 2020, Anu was a winner of the 1 King's Bench Walk essay competition.
Anu has previously volunteered with the Bar's pro bono charity Advocate, Support Through Court and Big Voice London. She currently sits on the Executive Committee of Bridging the Bar.